CTS - Corfu Tourist Services - Since 1961
TRAVEL AGENCY IN CORFU
Corfu Tourist Services is a destination management company which aims to provide high quality travel services to its clients. Established in 1961, C.T.S. is one of the leading tourist agencies in Corfu, as well as a pioneer in the tourism industry. With more than 55 years of experience, we have managed to overcome all the obstacles in our way and that demonstrates our love and dedication for what we do.
Accommodation

Excursions

Daily Cruises

Real Estate
Car Hire

VIP Services

Special Events Management
Yachting

Cooking Courses

Spa, Wellness and Beauty Services
About CTS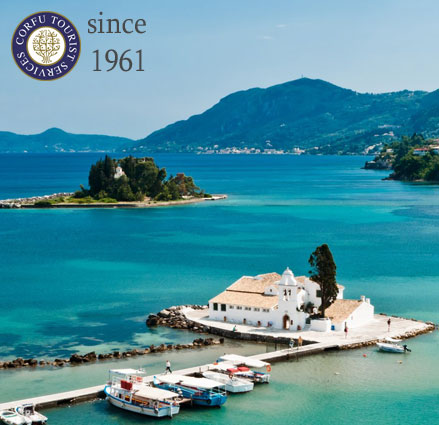 The brand new luxury hotel is situated adjacent to Marbella Corfu, located on the southeast of Corfu Island, at Agios Ioannis Peristeron, 18 km from Corfu Town. HALF BOARD / BED & BREAKFAST
A brand new 5-Star Hotel belonging to the famous family of the Domes Resorts, the luxury collection. Domes Miramare was made to impress with its true waterfront location, located in Moraitika, in the south part of Corfu.
A brand new 5 star hotel that will definitely impress its guests with its sophistication, innovative ways and luxurious lifestyle. Ikos Dassia is located in the summer resort of Dassia, 13 km from Corfu town and right on the beach. ALL INCLUSIVE
This 4 Star Hotel is located right in between of two beautiful beaches, in the region of Paleokastritsa, 24 km from Corfu Town. Akrotiri Beach Hotel with its unique location, possesses everything you might need in order to make your summer holidays unforgettable.  BED & BREAKFAST/ HALF BOARD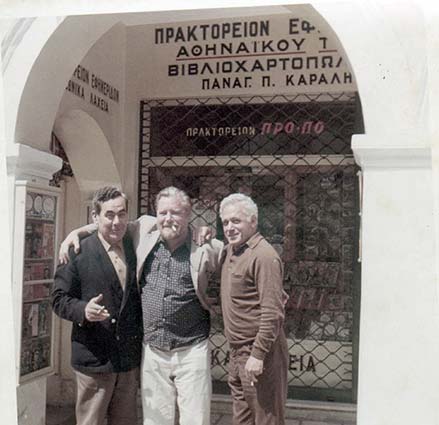 In the early 1930's, as America plunged into the Great Depression, the brothers decided to return home, except for Yannis, who got married and became a policeman. Back in Corfu, Spiros acquired the nickname "Amerikanos", which means American in Greek.
He brought his Dodge car all the way from the United States and he was the first person to have a car on Corfu Island. This is how he came across the Durrell family and began his taxi driving career.
Read more
If you are a fan of Gerald Durrell's book "My family and other animals" come and experience our private tour "The Durrells' Pathway", accompanied by Michael, Spiros Amerikanos' great grandson. We start by exploring the north east side of Corfu and throughout the tour we visit all the fascinating places that attracted the family's attention.
More Tours
Enjoy driving through the countryside at affordable prices.
Latest Car Models

Free Pick Up & Drop Off

100% Full Insurance Coverage
Read more