CTS - Corfu Tourist Services - Since 1961
TRAVEL AGENCY IN CORFU
Corfu Tourist Services is a destination management company which aims to provide high quality travel services to its clients. Established in 1961, C.T.S. is one of the leading tourist agencies in Corfu, as well as a pioneer in the tourism industry. With more than 55 years of experience, we have managed to overcome all the obstacles in our way and that demonstrates our love and dedication for what we do.
Accommodation

Excursions

Daily Cruises

Real Estate
Car Hire

VIP Services

Special Events Management
Yachting

Cooking Courses

Spa, Wellness and Beauty Services
About CTS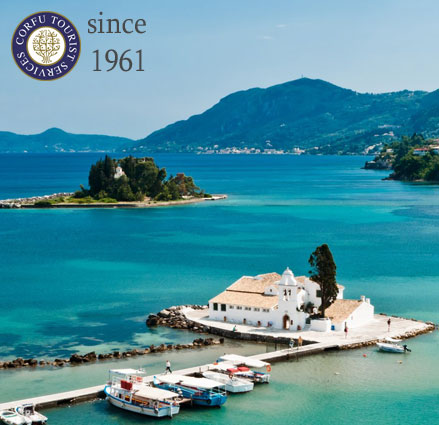 Cavalieri hotel is located in Corfu Town, next to Spianada Square, one of Europe's biggest squares in size. The small but beautiful town hotel with its ideal location, was built in the 17th century and possesses all the comforts to make your stay on the island a great one.BED & BREAKFAST
This wonderful apartment is located in the Riviera Complex, it is only 70 meters from the Blue Flag awarded beach of Barbati and can accommodate up to 6 people.
Villa Barbati Deluxe is located in the northeastern part of Corfu Island, in the summer resort of Barbati. The distance from Corfu town is 19 km.
This brand new 4-Star adults only hotel, built in 2018, is opening with great enthusiasm to offer a wonderful, luxurious experience to its visitors. Porto Demo boutique hotel is situated in the northwestern part of Corfu Island, in the village of Agios Georgios Pagon and 30 km from Corfu Town.ALL INCLUSIVE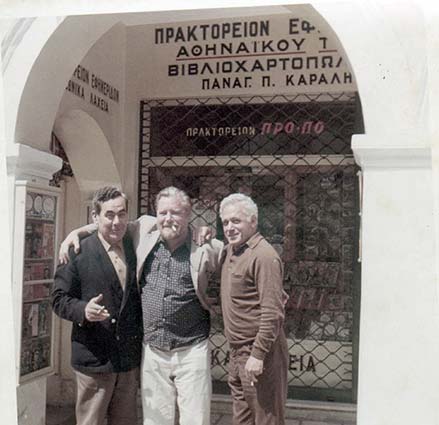 In the early 1930's, as America plunged into the Great Depression, the brothers decided to return home, except for Yannis, who got married and became a policeman. Back in Corfu, Spiros acquired the nickname "Amerikanos", which means American in Greek.
He brought his Dodge car all the way from the United States and he was the first person to have a car on Corfu Island. This is how he came across the Durrell family and began his taxi driving career.
Read more
Enjoy driving through the countryside at affordable prices.
Latest Car Models

Free Pick Up & Drop Off

100% Full Insurance Coverage
Read more