ANIMA Health and Wellness
Nothing could complete the relaxation of your summer vacations more than a full body massage or a facial, right at the comfort of your own accommodation. For those who want to go a step further and keep training during their summer holidays, the Anima Health and Wellness experienced trainers will keep you fit ands motivated.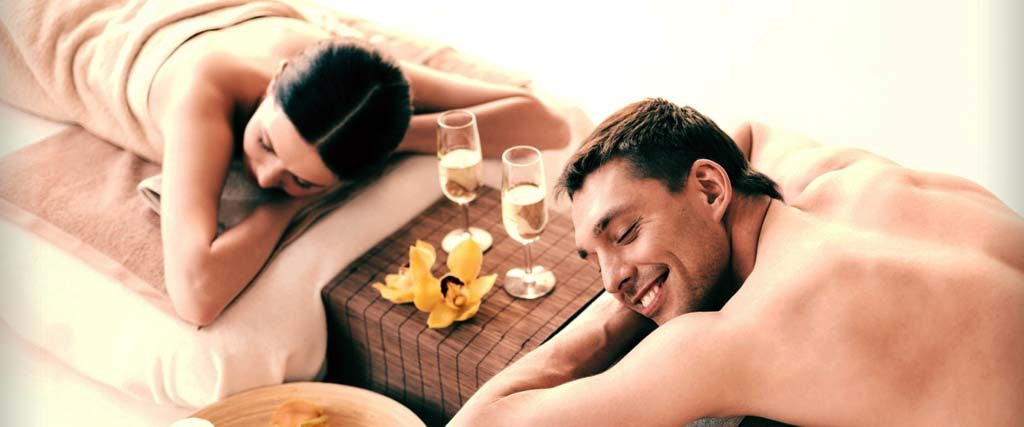 Relax Massage: ( 60 min / 90 min ) 110 € / 130 € A gentle massage to relieve your stress. If you are looking for a way to relax, then you should book our Relax Massage. It eases anxiety and makes you feel refreshed.

Deep Tissue Massage: ( 60 min ) 115 € This type of massage deals with chronic aches, pains and contracted areas such as leg muscle tightness, shoulders pain, low back pain and stiff neck & back. Our Deep Tissue Massage will release these tight muscles, toxins and your stress.

Head & Face Massage: ( 40 min ) 85 € A massage session with beneficial properties that offers the absolute face relaxation and will complete skin care. It detoxes and revives the skin, fights wrinkles leaving the skin smooth and elasticized while simultaneously visibly reduces eyebags.

Couple Massage: ( 60 min ) 185 € This kind of massage is a brand new and most popular choice of body massages for couples who want to share everything, or even those who want to try a relaxing massage but prefer to experience it with a friend for the first time.

Face Cleansing Treatment: ( 60 min ) 105 € Do you need to revitalise your skin, give it a burst of freshness so that it looks and feels healthier ? Well, you no longer have to look anywhere else to offer your skin this fresh sparkle! We are here for you!

Deep Face Cleansing Treatment: ( 90 min ) 130 € Deep cleansing includes cleansing, steam, facial massage, facial mask, serum and moisturizer. A deep cleansing facial is a good choice if your skin lacks moisture and is prone to breakouts. As a much better option compared to simply using facial wash products, your skin will be glowing, clean and fresh after your treatment and very, very soft. Regular deep cleansing facials will clean deep, help slow the aging process and add suppleness to mature skin.
Personal Training: ( 60 min ) 70 € Our exceptional team of personal trainers will inspire and motivate your body and mind. Practice challenging and high-energy exercises, Trx training, HIIT, posture stretching & mobility, functional training etc.

Yoga: ( 60 min ) 80 € Imagine practicing yoga at the sunset! Relax and stretch with our yoga instructor focusing on physical health and mental well-being next to the soothing sounds and magical aura of the Ionian sea.

Pilates: ( 60 min ) 80 € Experience a unique and transformative approach to pilates that will make you feel not just stronger, longer, and leaner but also relieved of physical tension and mental stress.

Boxing: ( 60 min ) 70 € An excellent workout to relieve tension. Our boxing trainer will guide you through rounds of different punches and combos. You will receive a high level of cardio, muscle strength, sharp reflexes and a focused mind and you will burn a lot of calories.

Tennis lesson: ( 60 min ) 90 € If you want to enjoy a tennis lesson, it is easy for us to offer you this opportunity. During each personalized training session, our professional coaches will help you identify and correct your weaknesses or they could also play with you.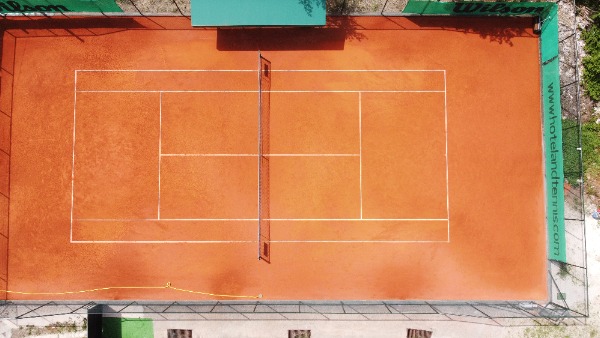 Tennis Court in Corfu
Are you a tennis fan?
In Dassia you will find a wonderful band-new clay tennis court where you can enjoy your favorite sport.
Tennis lessons are also available for all levels of players. Don't miss the opportunity to combine your tennis enthusiasm with your holidays in Corfu.
Email us for further info and reservations.