Mobile Massage & Spa FROM 40 EUROS
Nothing could complete the relaxation of your summer vacations more than a full body massage, right at the comfort of your own accommodation. Get in touch with us and let our specialists treat your body and your mind. Choose from the following types of massage: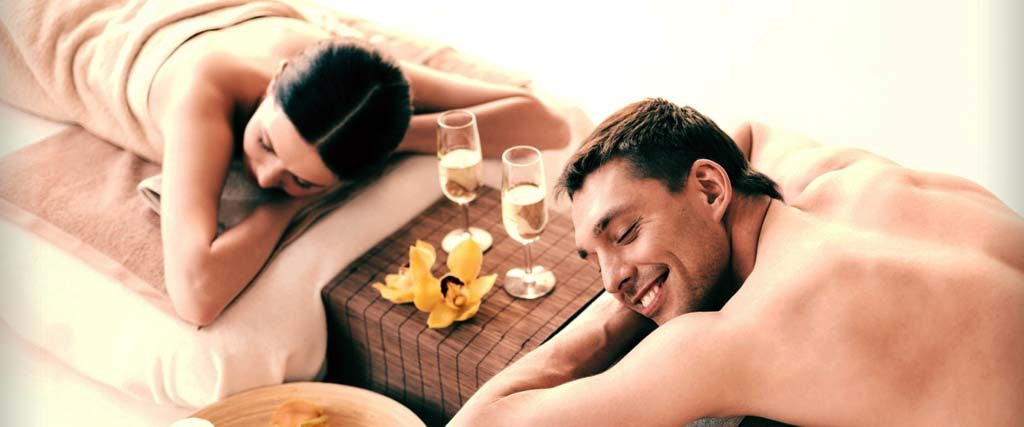 Swedish massage: is the widely known in the west. It is a combination of various hands-on techniques and will leave you refreshed and revitalized.

Therapeutic massage: is performed on the superficial layers of the muscles and connective tissue in order to prevent pain, spasm and stress and promote relaxation and well-being.

Anti-stress massage: aims to eliminate signs of stress on the body. Anti-stress oil and rhythmic slow strokes are compulsory in order to restore the physical and mental balance.
Deep tissue massage: is designed to reach deep section of muscles and release both toxins and deeply held tension of the joints. It is especially beneficial to chronic pain.

Couples massage: offers double benefits and double relaxation. It is a side by side massage by two different specialists and a lovely way to spend time with your partner.

Four hands massage: is when two therapists work together simultaneously. This nexus restores your body and mind and allows you to find inner peace.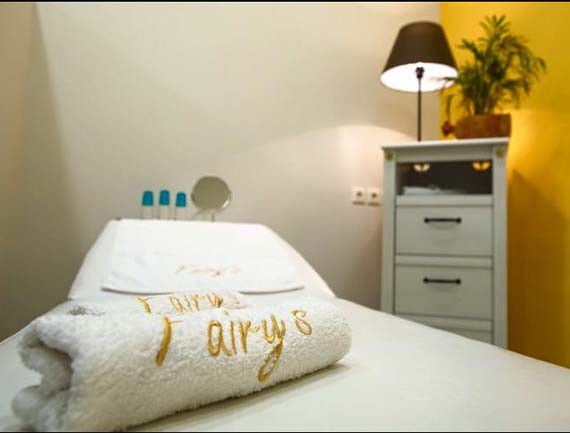 Fairy's Beauty Bar
Fairy's beauty bar is a beauty salon created with just one objective; to celebrate the beauty of its clients through a variety of quality services.
Specializing in nail care, Fairy's beauty bar uses the new technique of spa manicure and pedicure which moisturizes the skin.
Its services also include shellac manicures and pedicures, European manicures and pedicures as well as full body and face hair removal. Ask us about our special offers and prepare to see your beauty at its finest.