Irida Apartments Corfu
OVERVIEW
This wonderful complex of two apartments is located in the north east part of the island, in Agios Spiridon.
Summary of each apartment:
Sleeps up to 4 people
2 bedrooms
200 m from the beach
A/C
Swimming Pool
Reservation Request
THE HOUSE
A complex of two apartments surrounded by a beautiful green garden.
Each apartment can accommodate up to 4 people. It consists of 2 bedrooms, one small kitchen/dining area, one bathroom with shower and a terrace. Outdoors, there is a big Barbeque, a big sitting room and a swimming pool.The complex is located 200 meters from the beach.
AMENITIES
A/C, Free Internet Connection (Wi-Fi), Satellite TV, Iron and ironing board, Washing machine, hair Dryer, Safe, Toaster.
THE BEACH
Sandy beach with shallow waters. A great variety of water sports is available.
CHANGE OF LINEN AND TOWELS
Maid Service: Twice per week
Towels: Twice per week
Linen: Once per week
CAR HIRE
Recommended
PETS
Allowed 🙂
ABOUT THE AREA
AGIOS SPIRIDON, CORFU
Agios Spiridon is located in the north east part of the island, approximately 42 km from Corfu town. It is a quiet summer resort ideal for families. It is a rather picturesque village, a perfect choice for those who are seeking relaxation and recreation.
NEARBY
Supermarket: 700m
Bus stop: 700m
Swimming pool: 0 m
Medical center: 4 km
Reservation Request
BOOK NOW
Hotel Overview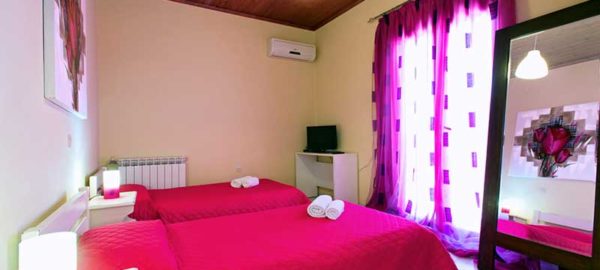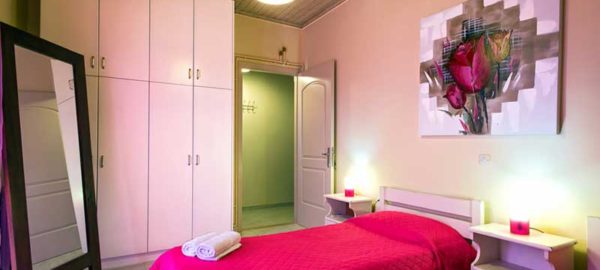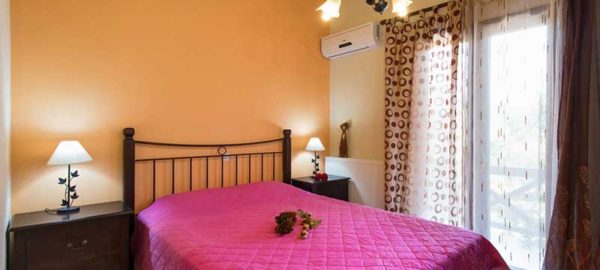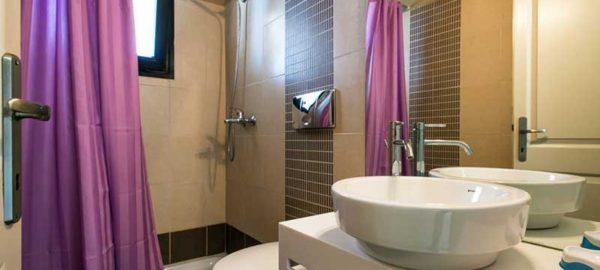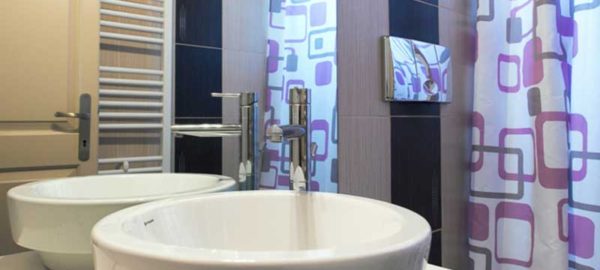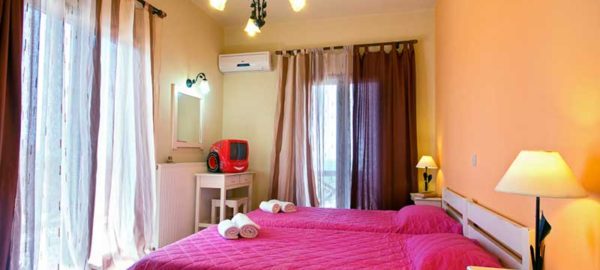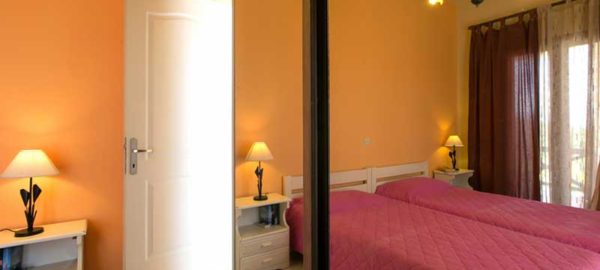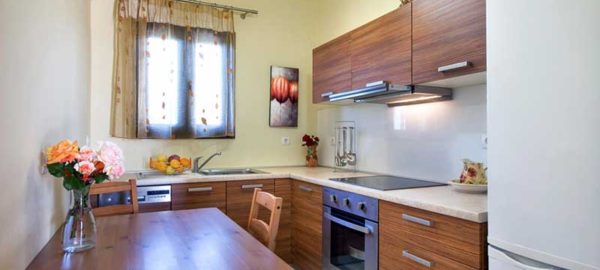 Summary of each apartment:
Sleeps up to 4 people
2 bedrooms
200 m from the beach
A/C
Swimming Pool