Mayor Pelekas Monastery Hotel Corfu
OVERVIEW
This fabulous 4 Star Hotel is located in the western part of Corfu Island, in the area of Pelekas, 12 km from Corfu town.
Advantages:
Located in one of the best beaches in Corfu, Kontogialos beach
Combination of Mountain and Sea – beautiful sunsets
Great variety of hotel facilities
HALF BOARD / FULL BOARD
From the 1st of January 2018, a new law from the Greek Ministry of Tourism will be effective. According to this law, the guests of a 4 Star Hotel are obliged to pay the amount of 3 € (euros) per room/per night at the front desk of their accommodation upon arrival.The Greece Overnight Stay Tax aims to enhance the State's revenue in the context of the current fiscal adjustment programme.
Outdoor Fresh Water Heated Swimming Pool

Kids' Freshwater Swimming Pool

Kids' Club (4-12 y.o.)

Mini Playground

Open Air Amphitheatre

Multipurpose Indoor Hall
Library - Reading Hall Area

Souvenir Shop

Beach Volley Court

Fitness Room

Billiard Room

Table Tennis

Pool Table (extra cost)
Massage (extra cost)

SPA treatments (extra cost)

Yoga & Pilates (indoor & outdoor selection)

Sunbeds & Umbrellas (pool & beach)

Petra Main Restaurant

Pergola – Mediterranean Cuisine
Olive Tree a la carte restaurant

Laguna Pool Bar

Orpheus Lobby Bar

Tortuga Beach Bar Restaurant

Sunset – Open kitchen ala carte restaurant

Sunset beach bar

SPA
Hotel Overview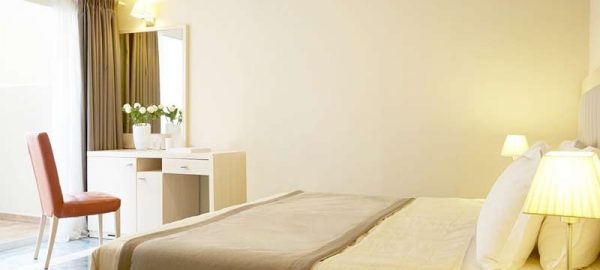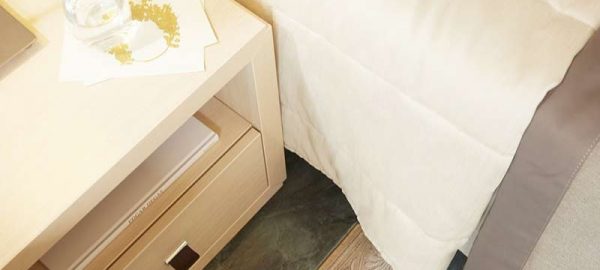 Decorated in earthy tones and smooth lines, the recently renovated rooms feature a double bed, a bathroom with bathtub or shower and a small furnished terrace. Here, you will enjoy a unique hosting experience.
Sleep up to 2 guests
Inland View
Services & Amenities
Individually controlled air – conditioning
Satellite LCD TV
DVD Player
Direct dial phone*
Free Wi-Fi internet access
Mini fridge
Mini bar (upon request) *Hairdryer
Safety deposit box
Bathroom telephone extension
Bathroom toiletries
Free coffee – tea making facilities
Fresh water service on a daily basis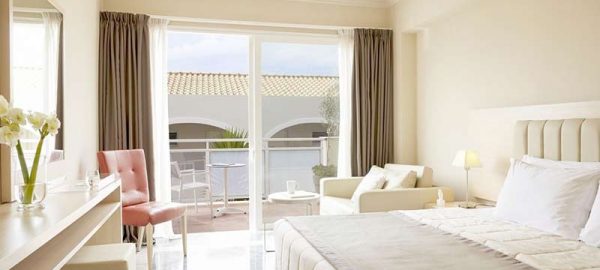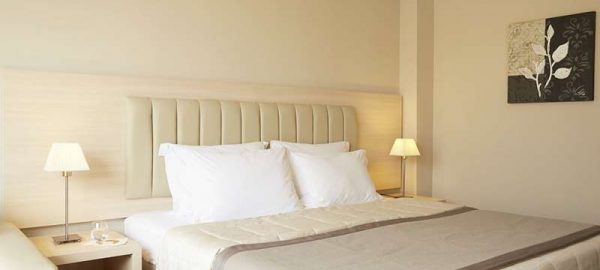 Sleep up to 3 adults
Inland View
Services & Amenities
Individually controlled air – conditioning
Satellite LCD TV
DVD Player
Direct dial phone*
Safety deposit box
Bathroom telephone extension
Bathroom toiletries
Free coffee – tea making facilities
Fresh water service on a daily basis
Free Wi-Fi internet access
Mini fridge
Mini bar (upon request)
Hairdryer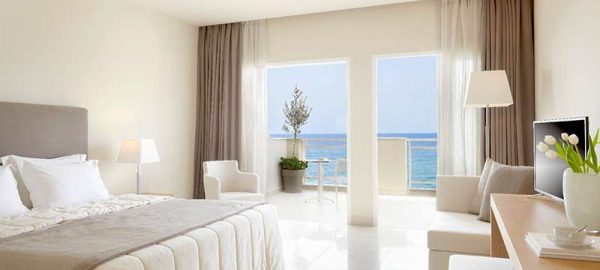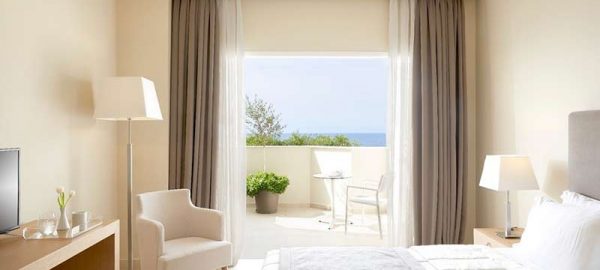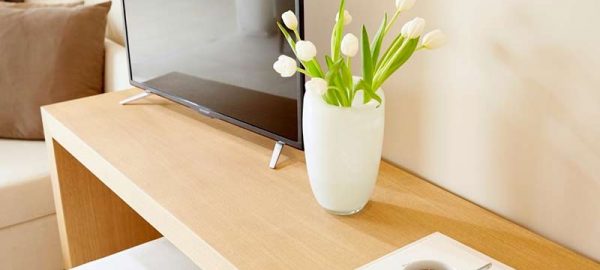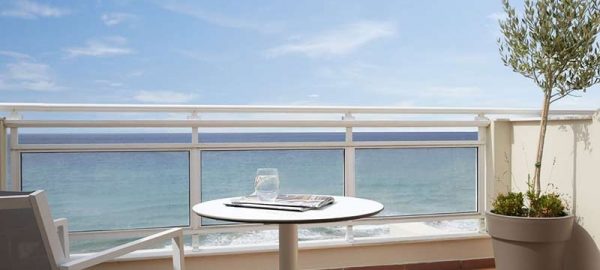 Sleeps up to 3 adults and 1 child
Sea View
Services & Amenities
Individually controlled air – conditioning
Satellite LCD TV
DVD Player
Direct dial phone*
Safety deposit box
Bathroom telephone extension
Bathroom Toiletries
Free coffee – tea making facilities
Fresh water service on a daily basis
Free Wi-Fi internet access
Mini fridge
Mini bar (upon request) *
Hairdryer
Contact Us
Pelekas beach
+30 26610 - 24023 / 4