Palotel Gouvia Corfu
Wi-Fi Internet Connection
OVERVIEW
This comfy 3-Star Hotel is located in the summer resort of Gouvia, just 8 km from Corfu Town. The location of the hotel is very convenient as it serves as a pass through in order to reach the stunning beaches of the northern Corfu. Furthermore, the Marina of Gouvia is just 650 meters away.
Advantages:
Great location
Lots of cafes, bars and restaurants nearby
Close to the beach and the Marina of Gouvia
BED & BREAKFAST
From the 1st of January 2018, a new law from the Greek Ministry of Tourism will be effective. According to this law, the guests of a 3 Star Hotel are obliged to pay the amount of 1,5 € (euros) per room/per night at the front desk of their accommodation upon arrival.The Greece Overnight Stay Tax aims to enhance the State's revenue in the context of the current fiscal adjustment programme.
Parking Space

Outdoor sitting area
Hotel Overview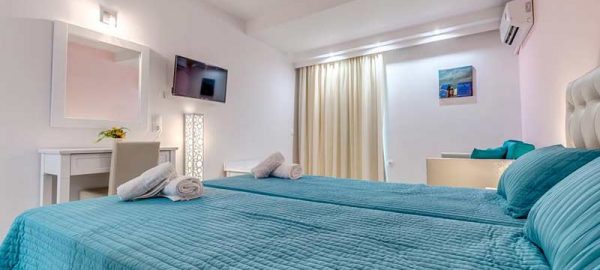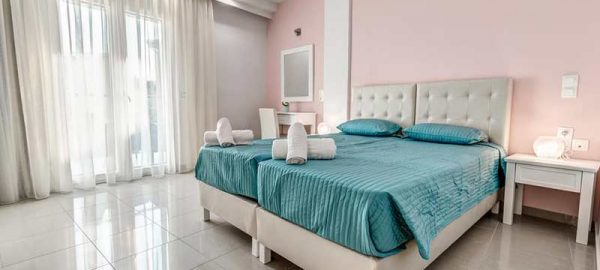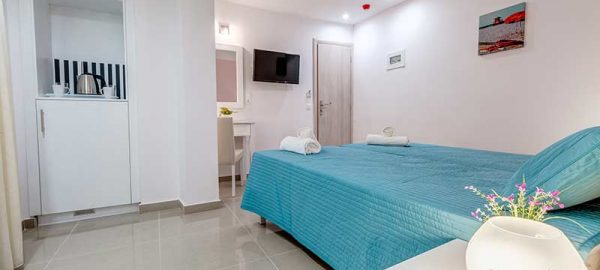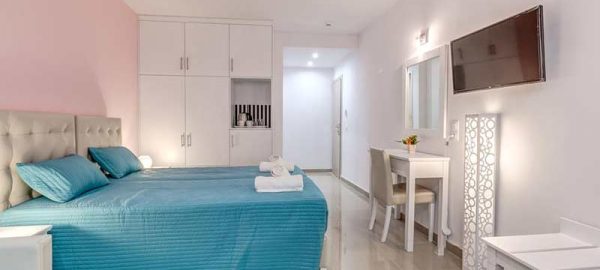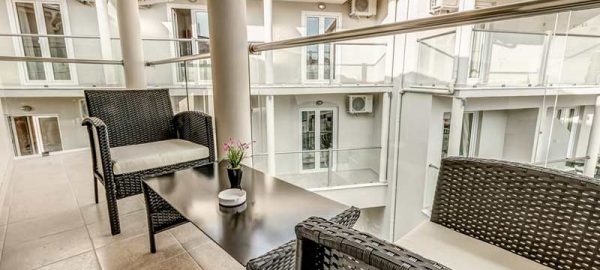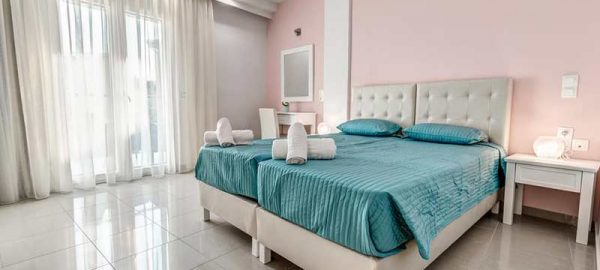 The double room can have 2 single beds or a double bed. Furthermore, the double room can be used and as a single.
Services & Amenities
Flat screen TV
A/C
Free Wi-Fi
Fully furnished balcony
Hairdryer
Iron & Ironing Board
Drying Rack
Mini Bar
Boiler
Cups & Glasses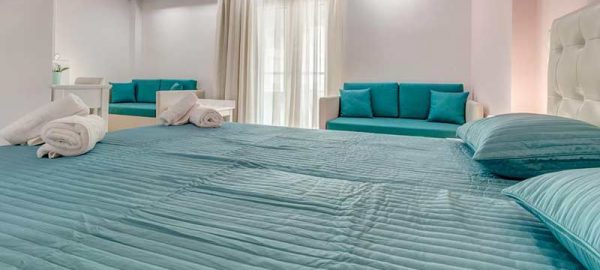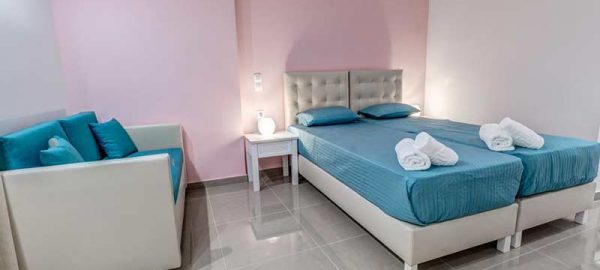 The triple room is quite spacious and has 2 single beds and a double bed.
Services & Amenities
Flat screen TV
A/C
Free Wi-Fi
Fully furnished balcony
Hairdryer
Iron & Ironing Board
Drying Rack
Mini Bar
Boiler
Cups & Glasses
Contact Us
Palotel Gouvia
+30 26610 - 24023 / 4