Ammoudia Maisonettes
OVERVIEW
These beachfront maisonettes are ideal for families, group of friends even couples that search out for quiscency. Each maisonette can accommodate up to 4 people.
Summary of each apartment:
Sleeps up to 4 people
Two Bedrooms
Living Room
10m from the beach
A/C
Reservation Request
THE MAISONETTES
Nine (9) Maisonettes with two bedrooms and an area of 60 sqm each and One (1) Maisonette with one bedroom. Set in a ten thousand (10.000) m2 plot in the Almyros area of Acharavi Thinalion in Corfu Greece. It has a 77.00 m on top of a sandy beach and is 40.00 km from the town of Corfu (about 45 minutes) and 1.0 km from the center of Acharavi.The interior of each Maisonette includes a kitchen-living room and the bedrooms and surrounding area.
AMENITIES
A/C, Iron, TV, Internet Access (Wi-Fi), Free Parking, Electric Car Station, Children Playground, Bussines Center at the Reception, Outdoor Theatre.
THE BEACH
Long sandy beach with clear waters.
CHANGE OF LINEN AND TOWELS
Maid Service: Three  per week
Towels: Twice per week
Linen: Twice per week
CAR HIRE
Recommended
PETS
Allowed after request
ABOUT THE AREA
ALMYROS, CORFU
Almyros is located 41 km from Corfu Town and it is in reality a 7 km long sandy beach, a continuation of Acharavi beach. Although it is located next to the vivid summer resort of Acharavi, it is not so crowded and it is meant for those who seek tranquility and peacefulness during the summer vacations, all in a natural landscape. The shallow, safe waters of Almyros beach are ideal for families with children. There are some tavernas in the area but for more options, the guests can visit the neighbouring resort of Acharavi.
DISTANCES
Corfu Airport & Port: 31 km
Supermarket and Shops: 1 km
Acharavi: 1,3 km
Hydropolis Waterpark: 750 m
Reservation Request
Hotel Overview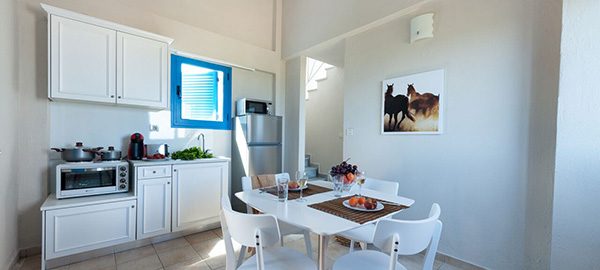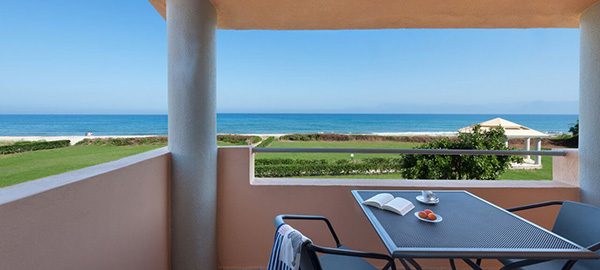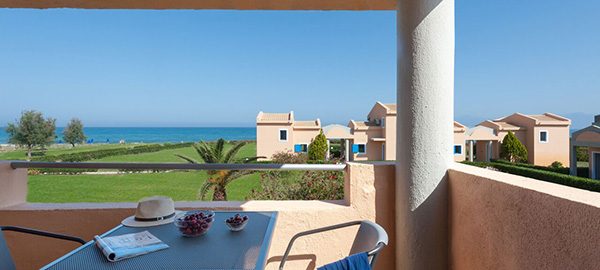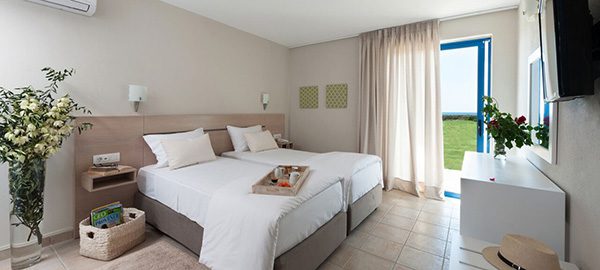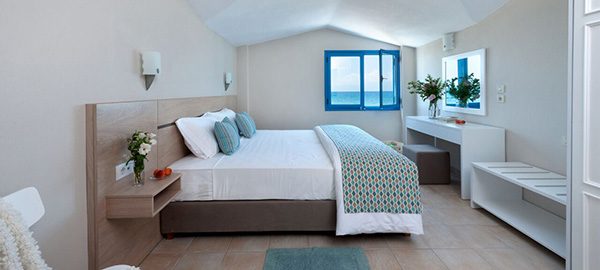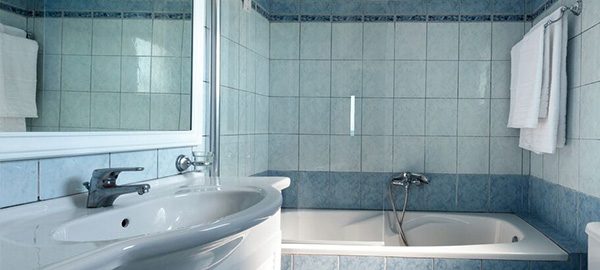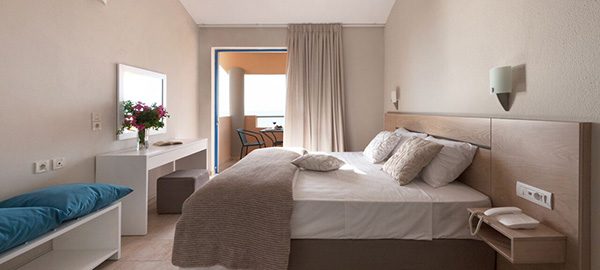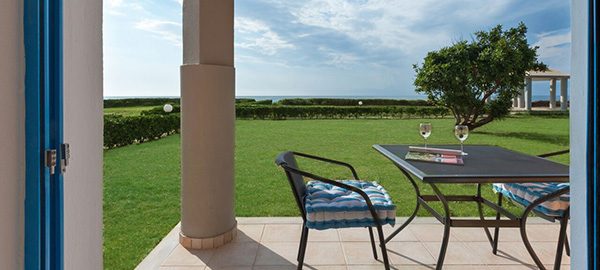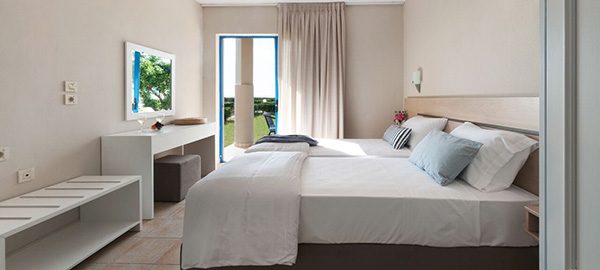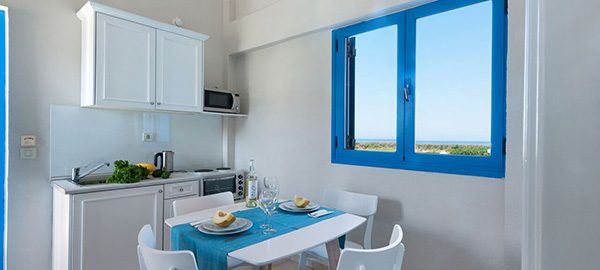 Summary of each maisonette:
Sleeps up to 4 people
Two Bedrooms
kitchen
On the beach
A/C
Wi-Fi
Safe
Contact Us
Παραλία Αλμυρός, Κέρκυρα, Ελλάδα
+30 26610 - 24023 / 4